Our Services
A standard organizational chart only tells part of the story. It reveals nothing about your informal organization, how and why employees behave the way they do.
Collaborating with Matthew J. Hill allows you to understand the informal structures, decision-making venues, and personal networks through which work actually gets done. Crucially, it gives you a roadmap for how to overcome obstacles and achieve your vision.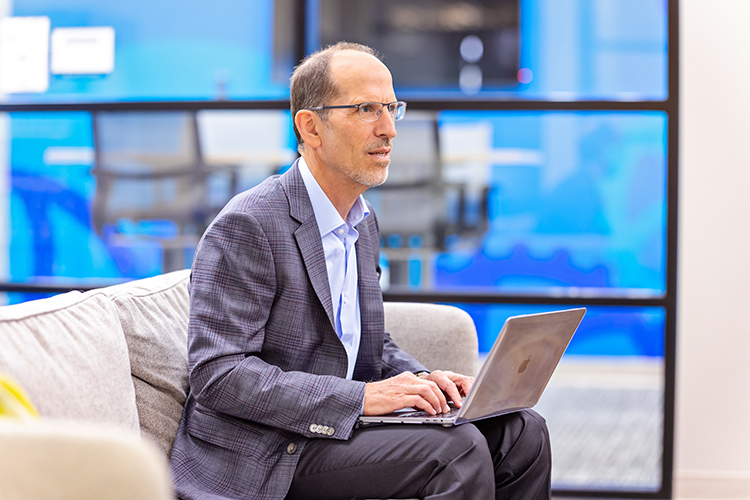 Our programs and workshops
Although every workshop or project is customized, the foundation for all our work remains the same. Matthew J. Hill helps leaders drive continuous learning, accountability, and collaboration by providing a deep understanding of the cultural keys to successful organizational change.
Cultural Change Initiatives
TIMEFRAME 6-12 MONTHS
Ideally suited to: Leaders wanting to create collaborative and innovative cultural dynamics.
Often, organizations struggle to bring about a desired change because leaders proceed in a top-down fashion. Our cultural change initiatives reverse this pattern. Taking a bottom-up approach, we guide leaders in discovering signals from the future that already exist in the organization—innovative practices that support the desired change. We then nurture those practices with tools, technologies, and pilot projects that can take them to the next level. By harnessing the energy of on-the-ground behaviors, we drive change from within, making it sustainable in the long-term.
Organizational Visioning
TIMEFRAME 3-4 MONTHS
Ideally suited to: Leaders seeking a new organizational vision or clarity on an existing vision.
To move in a new direction, organizations need a shared vision informed by the external factors (political, economic, technological) that shape their current context. We support your top team to look beyond the short-term horizon at "disruptive technologies" (5-7 years out) that can change the cost-value equation of your industry. We then examine how these inflection points will impact your future customers' needs, products, services, and working environment. Looking to the future, we help you work back to the present, taking the strategic steps required to arrive at your desired vision.
Strategic Positioning
TIMEFRAME 3-4 MONTHS
Ideally suited to: Leadership teams wanting to make sure their strategy is a success.
Strategic plans only succeed when they define a compelling vision that aligns internal and external stakeholders around a shared strategy. Our workshops create such alignment through a multi-step process. First, we constitute a steering group to ensure broad participation. Then, we conduct discovery-driven interviews and background research to foreground competitive trends in the external environment, strategic opportunity areas, and internal assets. Next, we synthesize this data and facilitate a series of interactive workshops in which participants make decisions about 'where to play', 'how to win' in their chosen markets, and the 'core capabilities' to leverage. Building on the workshop outcomes, we draft an action-oriented strategic plan and begin work on implementation.
Executive Team Alignment
TIMEFRAME 3-4 MONTHS
Ideally suited to: Senior leadership teams seeking to improve top team dynamics and clarity on direction, goals, and role definition.
We work with your leadership team to create a shared set of goals, roles, and communication norms. In-depth individual interviews and team-building workshops shape the team's vision and direction, the goals it will pursue, and shared sets of commitments to achieve those goals. At the conclusion of an engagement, teams have a shared direction and stronger sense of collective purpose. Each team member knows what they are responsible for delivering with clear, interdependent roles that lean into their skills, expertise, and passions. Agreements are also created for sharing information, making decisions, and resolving conflicts.
Leadership Development Course
TIMEFRAME 2-3 DAYS
Ideally suited to: Leaders or executive consultants who want a short but effective overview to address complex organizational issues.
Looking at issues from a systems perspective, we teach executive participants how to diagnose issues in complex organizations by reflecting on deeper social, cultural, and group dynamics affecting productivity, morale, or communication. Participants learn a set of theoretical concepts, skills, and tools to analyze what's going on in the organization, and why, and what can be done to address it.
Action Learning Projects
TIMEFRAME 3-6 MONTHS
Ideally suited to: Organizations seeking to develop leadership talent through real world research projects.
Action Learning avoids the pitfalls of learning without application and encourages the acquiring of knowledge to help your organization develop new leadership talent. We support your senior leadership in setting up Action Learning teams. We then work with the teams to collectively identify a major organizational problem and develop a workplan to address it. We also oversee teams as they engage in stakeholder interviews and contextual research. We synthesize the research and conduct an idealized design workshop to identify potential solutions to the challenge. Finally, we work with the teams and top leaders on ways to implement the solutions and measure outcomes.
Explore our success
Really, the only thing that matters is whether we achieve the goals we set out to achieve together. As all our clients will say, our projects and workshops drive real cultural change.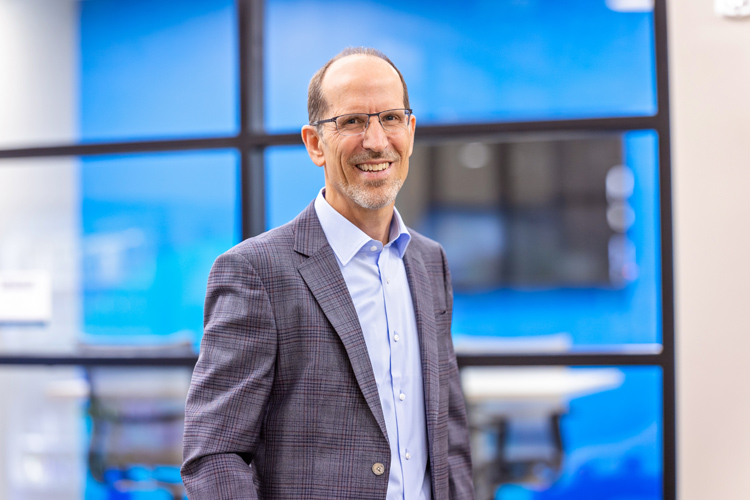 Key actors within your organization are encouraged to think beyond the near term to things that are in the distant horizon, fuzzy and impressionistic, and work backward from the future to prepare the organization for its new reality.

Matthew J. Hill
Ready to work together?
Wherever you are in your organizational journey, we are confident that we can help. All our consultancy projects and workshops start at the same place – with a conversation. So please reach out to us to see what is possible.