About us
There is no running away from culture. Strategy, organizations, and culture are largely synonymous.
Matthew J. Hill is a business anthropologist who is highly experienced in implementing cultural change that unites the whole organization – from your top team to your front line.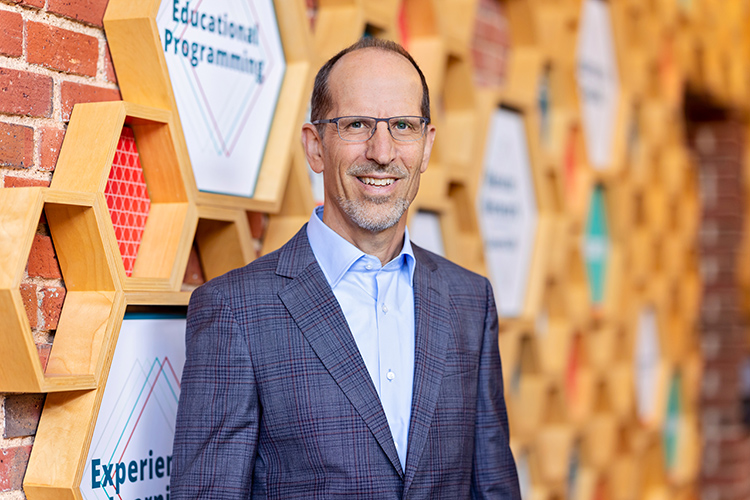 Matthew J. Hill is a well-published academic, experienced business anthropologist, and executive consultant. Since gaining his Ph.D. in Anthropology at the University of Chicago, his work has taken him all over the world.
He is an organizational consultant with over 20 years of experience working with senior leaders, tending to the social and technological factors that drive cultural change in specific contexts.
His work and research have led him to attend to a variety of dynamically interacting human factors—vision, interests, habits, innovation—that influence organizational change. In doing so, he situates organizational culture in the social, political, and institutional contexts in which it arises. Rather than viewing organizational culture as static, he sees it as a dynamic living thing that, much like a garden, must be constantly tended to for the organization to flourish.
Learn more about Matthew
Matthew employs cutting-edge ethnographic research methods and participant observation to help leaders gain deeper insights into their organization's cultural dynamics. He taps into people's interests and passions, harnessing them to drive successful organizational campaigns. An expert in cultural change initiatives, Matthew also facilitates Action Learning Projects where teams collectively research troublesome operational processes, identify the underlying causes and generate solutions to solve them.
Matthew enjoys teaching executives about the social forces that motivate people and guide their behavior in organizations. He also conducts workshops in professional associations, executive education programs, and organizational development networks. In these contexts, he trains participants how to use new and established tools and frameworks to diagnose barriers to cultural change and methods for overcoming them.
Outside of work, Matthew loves to spend time with his spouse, Tamara, and his poodle mix, Iris. He is an avid reader and writer and has recently published articles on digital transformation, organizational change, and entrepreneurship for CUES, the Journal of Business Anthropology, and the Kauffman Foundation. In his spare time, he helps to foster technology startups by working as a mentor with LaunchCLT in the greater Charlotte, NC metro region.
He also enjoys hiking and learning about the folk art traditions of the Appalachian Mountains and exploring the seashore in the Outer Banks.
Our consulting partners
Over the years, Matthew J. Hill has worked with a carefully selected network of executive consultants and academics specializing in business anthropology. This enables us to create highly adaptive, targeted consulting teams who work seamlessly to help you realize your transformation goals.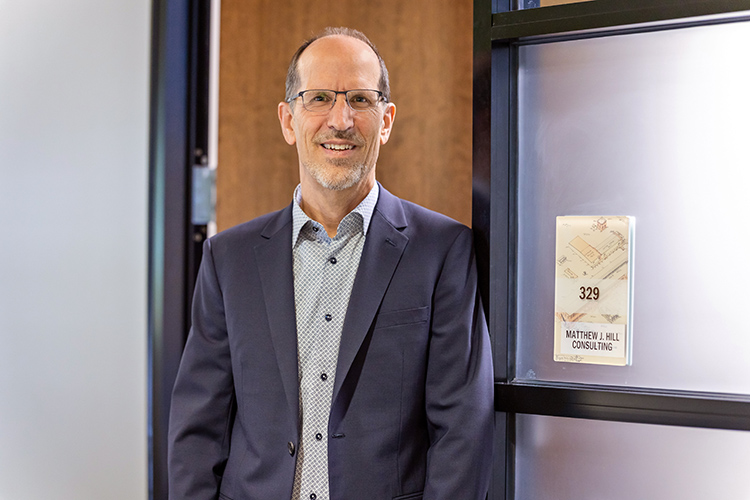 Mario Moussa, Principal of Moussa Consulting, is an award-winning author, management consultant, keynote speaker, and executive educator. He helps senior leaders build teams, plan for growth, and grow thriving organizations.
Elizabeth K. Briody, Founder and Principal of Cultural Keys, is a leading business anthropologist, author of numerous books, and past President of the National Association of the Practice of Anthropology. Prior to founding Cultural Keys, she worked at General Motors Research for over two decades where she conducted research on high-profile company issues.
We 'Peel the Onion'
Our prolonged engagements lead to a deeper understanding of your specific situation and unique organizational challenges. Through participant observation, we develop organizational insights, understanding how your employees think about what they do and why they do it. We then help you bridge the gap between your current situation and desired change by shaping a shared vision and building on common interests to help employees collaborate and get things done.
We never do Cookie Cutter
We never rely on restrictive, cookie-cutter frameworks that are abstract or involve only your leadership team. Matthew J. Hill's empirical approach is tailored, flexible, and grounded in deep ethnographic, historical, contextual, processual, and actor-centered analyses that create actionable results.
We create an Overarching Narrative
Organizations need a shared vision to be able to move in a new direction. We help you translate your vision into an overarching narrative that aligns the organization by linking up with lots of smaller narratives. Ultimately, this collective vision helps to motivate the organization to act in concert, creating an imagined community that unites all your employees.
Ready for change?
If you and your leadership team are ready to be challenged in a way you have never been before to drive continuous learning, ownership, and collaboration, let's talk.