Our Approach
By getting 'into the trenches,' we actively listen and reveal underlying sources of friction.
Matthew J. Hill helps you become more aware of your organization's existing cultural dynamics – how human factors such as vision, interests, habits, and innovation may or may not be holding your organization back, and the adaptations required to accelerate change.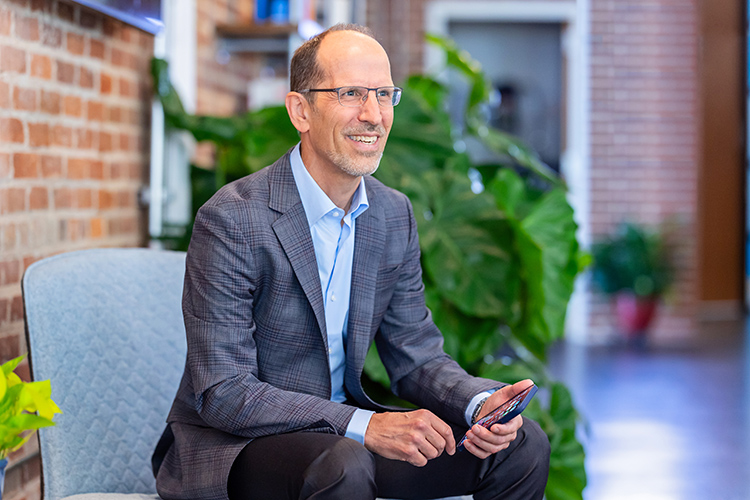 Discovery-driven, observational, deeply analytical, and empirical, our projects and workshops help you:
Understand your informal/internal organizational culture and how work gets done
Operationalize your organizational strategy and make ideas actionable
Become aware of habits and cultural differences and how they affect your organization and cause friction
Develop reflective awareness about your organization's cultural dynamics so that you become capable of steering organizational change in the right direction
Close the 'saying-doing' gap between your external culture (how you represent to the world) and embodied internal culture (how work actually gets done)
Key actors within your organization are encouraged to think beyond the near term to things that are in the distant horizon, fuzzy and impressionistic, and work backward from the future to prepare the organization for its new reality.

Matthew J. Hill
Partners & Insiders
We partner with you over the long term to implement cultural change. Taking a value-neutral position, our collaboration is not limited to decision-makers. Instead, we build relationships with all of your employees, from your top team to your front line. As trusted insiders, we actively listen in to discover friction points and silos that inhibit collaboration. From here, we foster dialogue about these barriers to build bridges between departments and business units, increasing collaboration at every level within your organization.
Deep Listening & Research
Our approach is discovery-driven rather than based on pre-determined assumptions. Our in-depth, participatory, observational research helps you to understand the contextual and motivational factors that create barriers to implementing your vision. This enables us to help you craft a shared story that solicits buy-in and to operationalize the vision with appropriate tools and workshops.
Understanding & Respect
Every organization has its own unique history and culture. The key to our work is understanding and respecting that uniqueness to help you close the gap between your envisioned future and existing workplace culture. This enables us to align your leadership and the broader organization around a shared vision and to embody it through a variety of implementation projects.
Team Building & Coaching
Taking an unbiased stance allows us to become a trusted sounding board for individuals at all levels. This enables us to help social groups within your organization reflect on the friction points that interfere with collaboration across organizational units. Through team-building workshops, we develop shared agreements to overcome workplace barriers and then check-in regularly to implement those agreements on the ground.
Ready to create a more dynamic and resilient culture?
If you and your leadership team are ready to be challenged in a way you have never been before to drive continuous learning, ownership, and collaboration, simply send us a message.